In today's fast-paced business world, every opportunity to connect with customers must be seized and maximized. Including professionally scripted and recorded audio on your phone system helps enhance your business image and brand while helping your callers to elegantly navigate your phone system, thereby improving the customer experience.
---
Whether your write your own scripts or count on Holdcom's experienced Script Consultants, our
Message On Hold programs
will connect with your customers, providing valuable information, answering frequently asked questions, and reducing call abandonment.
---
The Voice Prompts on your Automated Attendant and IVR are the first thing your callers hear. Don't settle for a audio presentation that is anything but first rate. A well-designed call flow with well-tailored Voice Prompts enhance your call processing and minimize caller frustration. Professionally recorded Voice Prompts have an immediate impact on your callers, establishing your company's credibility and business stature.
---
Voicemail messages complete your professional image. Whether you are using your cell phone as a mobile office or desire a unified sound for all of your employees, voicemail greetings recorded by a professional voice over talent provide the missing element.
---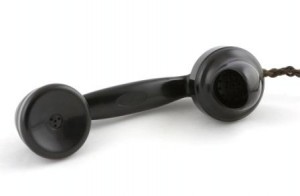 A toll-free 800 number with words instead of text is easy for customers to remember and reinforces your brand.
Words are easier to remember than numbers
Incorporating your company name lets prospects learn two things at once: who you are and how to contact your business.
---
Don't see what you're looking for?
Explore our other services:  internet audio, in-facility applications, or multimedia productions. We also offer script services and foreign language solutions.