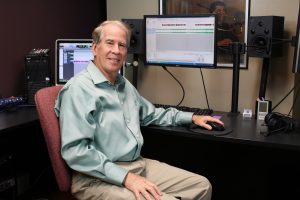 Neil Fishman – President and Co-Founder
Neil oversees Holdcom's relationships with our client base, from sales through fulfillment. It is Neil's goal to satisfy every reasonable customer request and turn every client into a raving fan.  He instills his customer-centric philosophy and enthusiasm into every person that works at Holdcom.
As an accomplished musician, composer, and producer, Neil brings a unique level of experience and skill and experience in his capacity of overseeing the audio production processes at Holdcom.