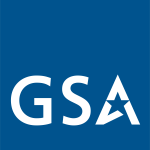 Contract Number – GS00F149GA
DUNS Number – 605233964
SIN Number – 541810 & 541820
Creative Audio Enterprises, Inc dba Holdcom is a pioneer and leader in Message On Hold (MOH)  services and telephony voice recordings that improve organizations' customer service and communications. For over 30 years we've produced custom MOH programs, IVR voice prompts and Auto-Attendant announcements.
Why Creative Audio Enterprises Inc dba Holdcom?
Flexible Update Plans

We have a range of solutions to meet the needs of any organization, including multi-location and multilingual plans.

Dedicated Professional Voice Talents

We have a dedicated staff of voice talent professionals and voice actors.

High Degree of Customization

From the voice, music, tones, and scripts we can create a totally custom project for you.

Outstanding Customer Retention

We're always establishing meaningful relationships with clients, our team interacts with clients over the phone, via email, and through live chat – educating, guiding, and providing attentive customer care.