At your facility, audio can make a big difference in setting the mood and making the right impression, while driving sales and motivating customers. A combination of background music with overhead announcements and digital signage can brand your business and enhance the customer experience.
---
Fill your space with appealing music to keep customers engaged and entertained. No matter what type of facility you have or client base you want to appeal to, Holdcom's business music solution can help you enhance the on-site experience. Create a mood, define your brand, provide audio motivation… it's all part of the right overhead audio solution.
---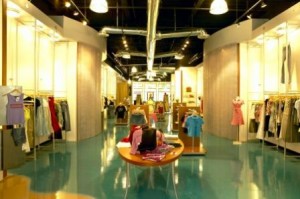 When overhead music alone isn't enough, overhead announcements can help. By adding professionally recorded voice overs to your onsite music, you'll be able to highlight promotions, announce quiet time, and keep everyone informed.
---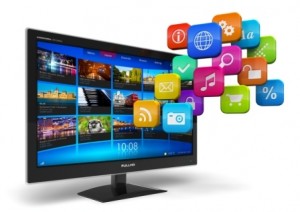 Custom branded digital signage can be used anywhere you have a screen to display it. In your lobby or waiting room, throughout your store, or even at the point of sale, digital imagery can help you reach your customers.
---

If your facility is on the go—a limousine or airport shuttle service, for example–Message On Wheels is the solution you need. Drawing on the principles of Message On Hold, Message On Wheels lets you choose licensed music and professional voice over talent to inform and entertain clients.
---
Don't see what you're looking for?
Explore our other services: telephone applications, internet audio, or multimedia productions. We also offer script services and foreign-language solutions.