AUDIO
Holdcom partners with companies that provide synergistic services which use voice recordings in unique and creative ways. Our distinguished list of partners offer a variety of services to help you maximize your client touch points. Bundled with our professional recordings, these services will enhance your customer experience.
Hosted IVR – Advantone   |   Appointment Reminder – Call Notice   |   Patient Experience Assessment – CareEnsure
Rich Media Marketing – Oddcast   |    Interactive Queuing – Wait List Manager   |   Talking Avatar – SitePal
---
Hosted IVR – Advantone

Founded in 1986 Advantone, formerly known as Prosodie Interactive, is an Industry Leading Technology Service Provider with 25 years of hands-on experience working with top multi-national organizations in North America. Advantone has years of experience in helping these organizations improve the customer experience of their Contact Centers by automating applications to increase call containment, providing efficient Call Routing, offering Virtual ACD and Predictive Dialing solutions. Their multi-channel solution encompasses: acquisition, alerting, call allocation, automation and analysis, offering solutions that combine usability and an interactive experience while providing direct access to information.
Contact Us For More Information
---
Broadcast Message & Appointment Reminder – Call Notice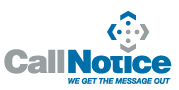 CallNotice is a telecommunications company specializing in cloud based solutions that generate automated messaging services using phone, email, and cellular SMS Text communications. These services include Appointment Reminder Service, Broadcast Messaging Service, and Custom Messaging solutions all developed using Integrated Voice Response (IVR) technology. Using a CallNotice cloud based solution means that there is never any equipment, software, or upgrades to buy or maintain. For just pennies a notification our plans fit both small and large customers. From Broadcast Application Services, to Appointment Reminder Service to Custom Messaging Applications, they get the message out.
Contact Us For More Information
---
Real Time Patient Experience Assessment – Care-Ensure

Holdcom is the exclusive provider of voice production for Care-Ensure, a real-time, in the hospital, patient experience assessment system, developed by CareOne Solutions.  The Care-Ensure system provides immediate patient feedback and the opportunity for immediate response. Fast identification of patient dissatisfaction and proper, timely Service Recovery is a critical step towards improved patient experience, higher HCAHPS scores – and positioning the hospital properly for Value Based Purchasing (VBP).  Holdcom also facilitates the opportunity for hospital administrators and CEO's to deliver personalized messages to patients during the Care-Ensure courtesy calls.
---
Rich Media Marketing & Development Applications – Oddcast
Oddcast's powerful suite of technologies offer endless possibilities for the deployment, management, and tracking of multi-media, user driven campaigns. Built on a light, Flash-based ASP model, their platform provides stutter-free experiences for even low bandwidth users, requires no special plug-ins, provides precise real-time reporting, and supports an unlimited number of concurrent users by way of our application server farm. Moreover, all of Oddcast's technologies are designed to work modularly, so even the most customized user experiences can be built with "out-of-the-box" ease. Oddcast technologies unlock new creative possibilities for social media and viral marketing campaigns.
Contact Us For More Information
---
Interactive Queuing & Reservations – Wait List Manager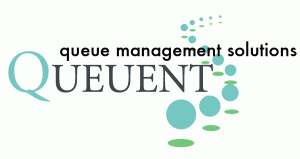 Queuent is an Atlanta-based software company pioneering interactive queuing technologies that do much more than just cell phone paging. The goal is to eliminate lost time while physically waiting in line for a service with patented technology (US Pat.: 7505474) that enables businesses to easily and efficiently call waiting guests on their mobile phones to notify them that service is available. The benefits include improving customer satisfaction and customer relationship management, managing the customer wait experience and reducing or eliminate the burden of physical queues, and increasing process efficiency and throughput. Queuent's Wait List Manager with mobile phone paging and technology are used in restaurants from the Sky City restaurant atop the Space Needle in Seattle, Washington to the El Conquistador resort in Puerto Rico, from popular boutique restaurants like The Grapevine Restaurant at Niagara Falls to national chain restaurants like Buffalo Wild Wings and P. F. Chang's.
Contact Us For More Information
---
Speaking Avatar – Sitepal
Founded in 1999, Sitepal owned by parent company Oddcast, creates and markets conversational character products. The company's VHost product family provides robust solutions that enable organizations to design and program interactivity into existing e-marketing and e-learning platforms, all within a single interface. All of Sitepal's products are Web-based and ASP-hosted and can be delivered to any device even in low-bandwidth environments – PC's, CD-ROMs and mobile devices. See the Sitepal avatar to right for a text to speech demonstration, which can be enhanced utilizing Holdcom's professional voice talent.