AUDIO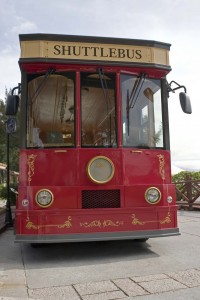 Message On Wheels is Holdcom's version of on hold messaging for the hospitality and transportation industry. For shuttle bus service, limo service, tour buses, and other forms of transportation where the audio environment is appropriate, you have a similar opportunity to inform passengers about the area, hotels, restaurants, shopping, sites of interest, and more.
Highlights:
Turn your customer's travel time into information time
Perfect for shuttle and limousine services
Provide traveler information and promote local businesses and attractions
Use existing mobile audio system.
Holdcom knows how to leverage this medium as well and tailor elegant and welcome Message On Wheels programs that rather than intrude will inform your passengers, providing a value added service to your business.