AUDIO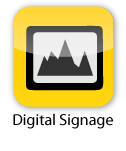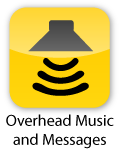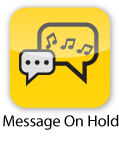 Creating great content that will resonate with your audience is key, but managing that content in the most efficient and effective way possible can not be over emphasized. Holdcom offers a range of equipment solutions for Message On Hold, Overhead Music and Announcements, and Digital Signage, that will ensure high quality sound at the right time, all the time, for you… and your customers.
---
At Holdcom, we're constantly monitoring new technologies and changing business models and behavior, to provide the best solutions for our clients. Before you decide on a Message On Hold equipment solution, there are a number of factors to consider:
Number of locations
Number of updates per year
Message On Hold customization needs
Security (from tampering and/or theft) at single or multiple locations
Hands-on capability for update implementation and maintenance.
Length of desired message on hold system contract
---
Overhead Music and Announcements
For all of your in-store and in-facility music and announcement needs, Holdcom offers a simple, reliable, and feature-rich solution. Our business music services solution uses a Player that we sell for under $200 or work it into your monthly fee. Powered by PlayNetwork.

---
Digital Signage
Our digital signage solution uses the same robust, no hassle solution as our music services.  Schedule for one location or a thousand from an easy to use web interface that will insure the correct content is playing when and where you want, at all times. Powered by PlayNetwork. Ask for details.