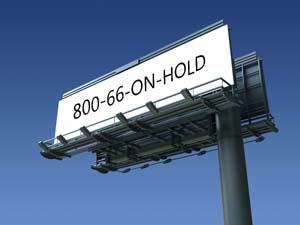 Holdcom has expanded its product offering with toll-free Vanity Numbers. A vanity number is an alpha numeric phone number that contains a memorable word or phrase useful in communicating a message to an audience.  Holdcom has partnered with long-time client Primary Wave Media, a top source for vanity phone numbers.  Toll-free vanity phone numbers will allow Holdcom customers to further their audio branding efforts.
In partnering, Primary Wave and Holdcom make 800 phone number look-up easy for business owners by incorporating an instant search on their websites.  Business owners can search by keyword or industry to find an appropriate, memorable toll-free phone number.
Both Primary Wave Media and Holdcom are dedicated to understanding their clients' individual needs for advertising and audio marketing.  This dedication means guidance through the entirety of the process of creating an audio brand.  Together, Holdcom and Primary Wave have an in-depth understanding of advertising strategies, and with an extensive network of tools, experience, and knowledgeable professionals, can work with any client to solve audio marketing needs.